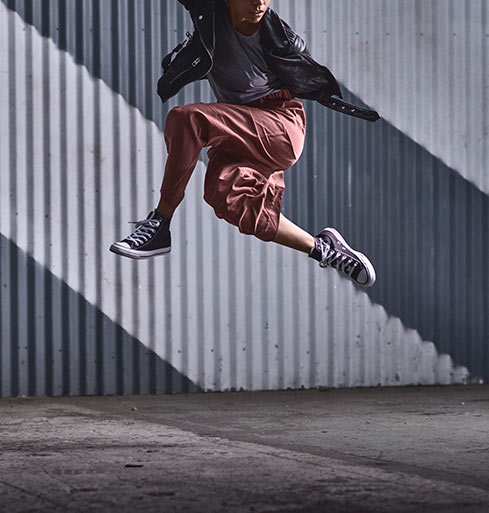 Internships
Converse believes that unleashing the creative spirit will change the world. Are you one of those creative spirits? Do you enjoy being part of a team? Are you ready to be a vital contributor during your time with us? If you are, then an internship at Converse is the place for you. Opportunities are available in North America, China, and Europe. Undergraduate and graduate students have the opportunity to learn from an iconic American brand while building a diverse professional network.
Internship roles in North America exist across the business and will be posted on jobs.converse.com when they are available.
Please note: those interested in applying must be eligible to work in their selected region.
North America details & eligibility guidelines:
Paid program with sign-on bonus.
Available positions will be posted by function on jobs.converse.com.
You must fully commit to an 11 to 12 week summertime opportunity.
You must be currently enrolled as a full-time college student or graduate student.
You should be a rising Senior (currently a Junior)*, or a first-year graduate student.
You must have a minimum overall cumulative GPA of 3.0 or greater.
You must show proof of eligibility to work in the United States.
*Design roles may consider qualified undergraduate candidates who are currently rising seniors or graduating seniors
Most Recent Converse Internship Opportunities